Edesia Kitchen & Bath Studio is located north of Boston MA. As an interior designer, we excel in our designs for kitchens & baths. We provide the cabinetry, countertops, hardware and tile.
This kitchen remodel in Winchester MA was beyond out of date. A free standing range in the corner had no adjacent counter top space. The casement window had the center divider, blocking the view of the well landscaped back yard. Boxed in from the rest of the home, no one wanted to cook in the space.
The waste drain from the upstairs bathroom created a boxed out area in the kitchen and the pipes for the vanity had been leaking onto the ceiling. The walls and ceiling were opened up to address these plumbing problems.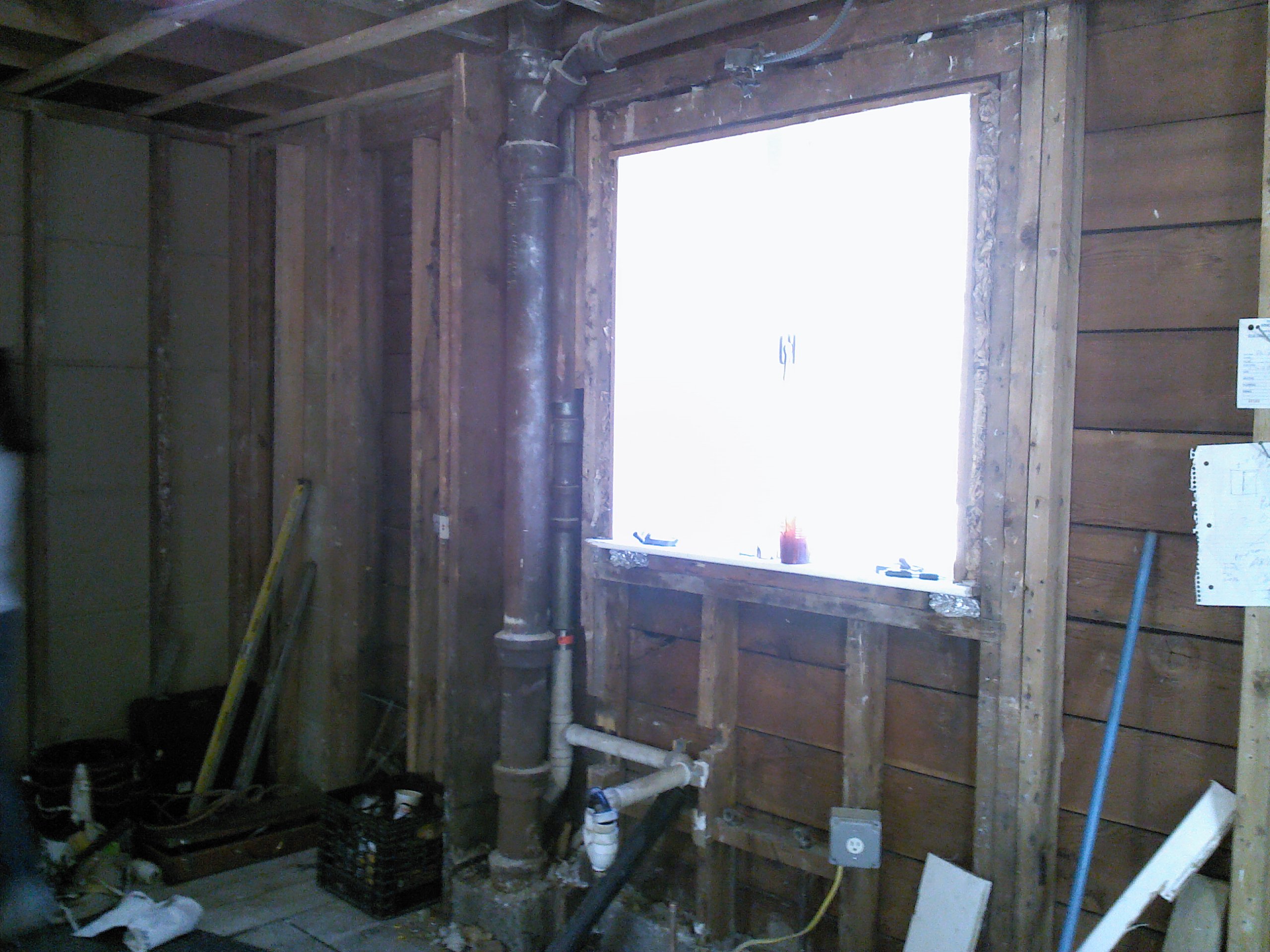 The existing space had many issues that had to first be addressed.
The client chose Great Northern cabinetry, a small cabinet company known for their well made product at a great value. The wall cabinetry is a custom height of 33" to accommodate the 91" ceiling height. Crown molding was installed around the entire perimeter. The microwave is tucked neatly behind a pocket door in a wall cabinet, to the right of the window. The cook top is located in a peninsula with a down draft ventilation system. The new window, updated lighting and removing the dining room wall helps make this kitchen more enjoyable.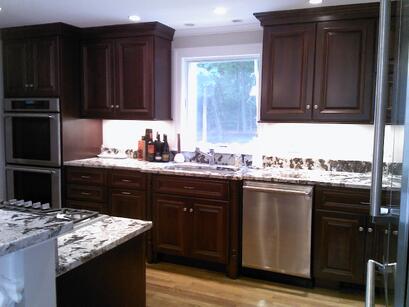 Great Northern Cabinetry, Verona raised panel door on Cherry Mahogany stain.
For ideas with choosing your own kitchen finishes, please see related blogs:
How to Select Kitchen Cabinets - Cabinetry Wood Types
How to Choose Kitchen Counter tops - Part 1
Or Contact Us directly for your show stopping kitchen!