Remodeling your kitchen or bathroom comes with much anticipation and excitement, but it also presents challenges for how your family can comfortably live while the work is being done. If you're remodeling your kitchen, what adjustments might you need to make in order to prepare meals? And if you're remodeling your bathroom, how will your family members coordinate sharing another bathroom in the home? Does there need to be a porta-potty for the construction crew? Here are some practical matters to consider before your remodeling project begins:
Dust
Find out how your contractor plans to contain construction particles, especially dust. Any dust-generating tasks, such as sawing and sanding, should be done outside of the house whenever possible. At the very least, contractors should apply plastic barriers over the entry points of a room under construction.
Plastic sheets or zipwalls help contain dust so that it doesn't spread throughout the house. Still, it's wise to keep doors to other rooms in the house closed when possible. Contractors should also line any walkway areas from the area under construction to the exit door. Ask if your contractor uses a BuildClean dust control machine, which will eliminate 90% of airborne jobsite dust.
Work Hours & Habits
Find out when you can expect to have contractors arriving and departing for the day. Although the end result will be well worth any inconvenience, having workers in your home is distracting. Have a conversation with your contractor about what you should expect regarding noise levels and work habits. Be sure that one of those habits includes a clean-up of the area before leaving for the day.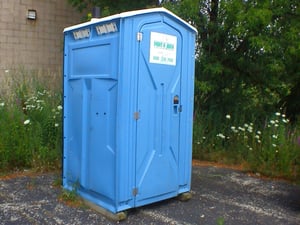 Find out when you will be able to meet and talk with your general contractor. Is it in the morning, before he starts? Is that the same time you and your family are trying to get out the door?
Adjustments
Take our word for it—you will get sick of take out! If your kitchen is being renovated, consider setting up a temporary kitchen area in another room, perhaps a utility room that has a sink. Move small appliances you use daily to the area, such as your coffee maker, toaster, microwave oven, or hot plates.
This is a also good time to make use of paper plates and plastic silverware to cut down on washing dishes. You may also want to consider remodeling your kitchen in the summer when you can break out the grill and enjoy some family meal times outdoors.
Pets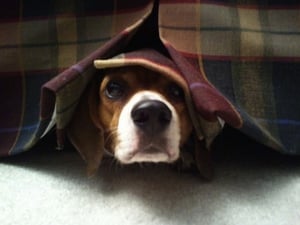 With all the loud noises and unfamiliar people in the home, renovations can be confusing for pets. Make sure your pets have a safe place to be in the home during construction, whether that's hiding under a bed for a cat or a crate for a dog.
If your pets are not allowed to come and go freely outside, be sure the workers know not to leave doors open. You may also want to gate off areas of the house so that your pet doesn't wander into the construction zone. Shards of wood or glass can easily hurt little paws. Plus, pets have been known to eat construction materials, such as a bag of grout! Be sure there is nothing accessible for pets to get into.
Kitchen and bath renovations are an investment in the value of your home and the happiness of your family. At Edesia, we can help you prepare and plan so that your remodeling project goes as smoothly as possible.
We'd be happy to discuss your visions and talk about possibilities. Take advantage of our free consultation and free estimate, with competitive pricing, by contacting us online or calling (781) 238-8800.