This client is a married couple who realized that their current 2 bedroom home was going to be too small with the expected birth of their second child.
They looked for other move in ready houses but they were too expensive and they knew they would miss their neighborhood. Instead, they decided to renovate and add an addition on to their home.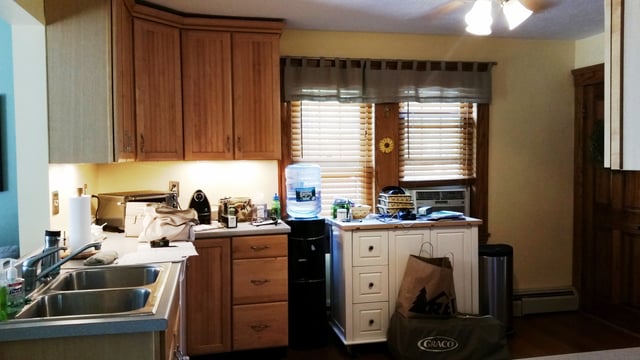 The existing sink location looked into a small family room.
This couple cooks regularly, and owns a local restaurant. They wanted a new kitchen, which would be open to a new family room, and would allow the family to hold the holidays and entertain regularly.
The kitchen, located in the existing part of the house, grew to be a long, narrow space. The kitchen was designed with a long island for the sink, prep area and seating for 5.
The range and refrigerator is on the wall directly behind the island. This created an efficient work triangle for the husband, who is the main cook.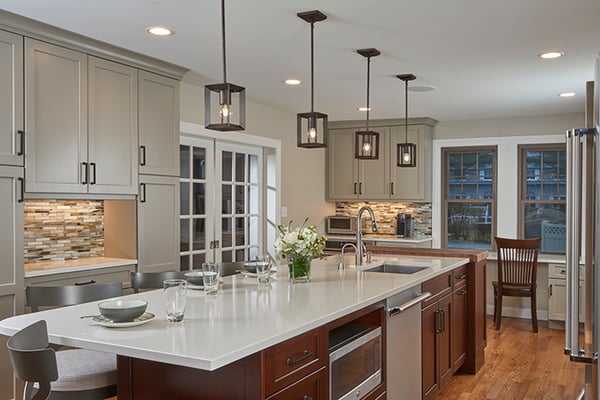 The shallow cabinets on the opposite wall are used for pantry storage. The dining room is around the corner and is used for family dinners.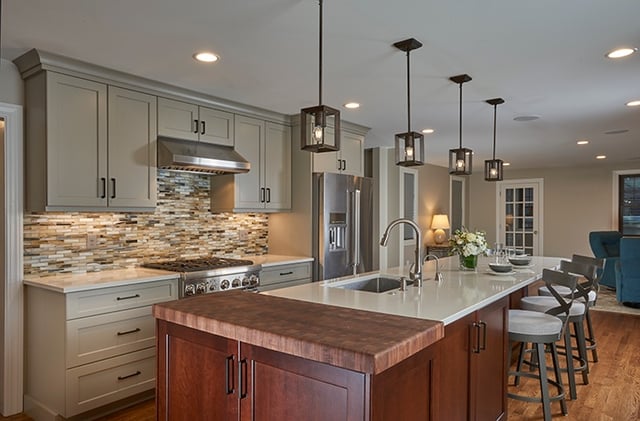 Design-Craft frameless cabinets, Pental quartz tops with a walnut chopping area
The wife prefers to bake and wanted double ovens. With the new open concept kitchen, there weren't any walls left for those.
The 2nd oven, instead, was placed on the perimeter wall to create a baking area for her.
It also doubles as a coffee station. The low windows existed, so it was turned it into a desk for charging devices and menu planning.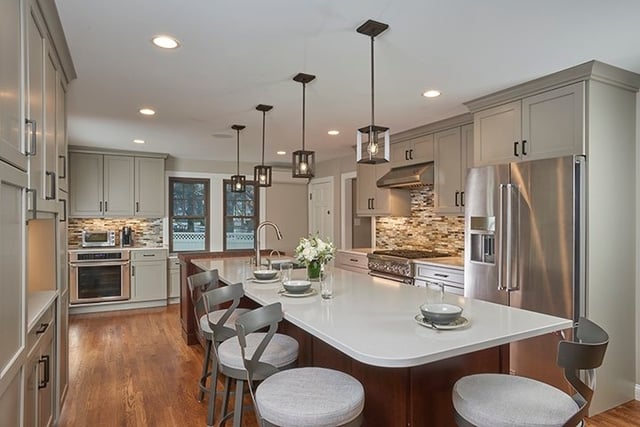 A coffee & baking area was created at the end of the kitchen.

Is your family expanding? Is your current kitchen meeting your needs? If not, contact us today for a great new space!