Farmhouse sinks, as called apron sinks, are chosen for their charm and vintage appeal, offering no functional value over a standard under mount sink. These sinks were used in older times have become popular again in traditional and contemporary spaces as well. Size range from a small single bowl or a wide double bowl with a built in divider.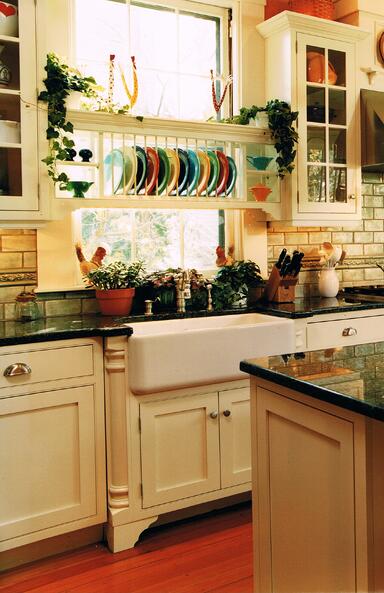 White fireclay farmhouse sink shown with traditional beaded inset cabinetry.


Materials
The majority of farmhouse sinks are made of fireclay, which are heated at higher
temperatures than cast iron during production, making it a more durable product. These sinks wont rust or fade. Other materials include cast iron, stainless, granite, copper; colors include white, bisque, grey and black.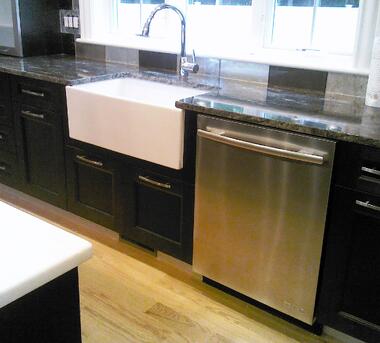 White fireclay farmhouse sink shown with contemporary frameless cabinetry.
Installation
Farmhouse sinks can installed as an undermount or flush mount. Undermount is
preferred and will add to the depth of the sink. The sink can also be pulled forward, so its closer to reach and easier to use. Given the 12" - 15" depth of these sinks, you will lose storage space in cabinet below. You should purchase a metal grid so you dont scratch the bottom.


Most farmhouse sinks start at $600. While they are not inexpensive, it certainly gives your
kitchen something to admire.
Have a comment or question? Contact us today