Your kitchen probably has served many more activities beyond food preparation, dining and clean up. The growing surge in electronic devices has added more functions. While the kitchen has always been the regular "go to" place for homework, which is now done online, now we also receipe search and bill pay online. Laptops are left to charge overnight on the same kitchen counter that holds the car keys. A new kitchen needs a dedicated space for these added functions.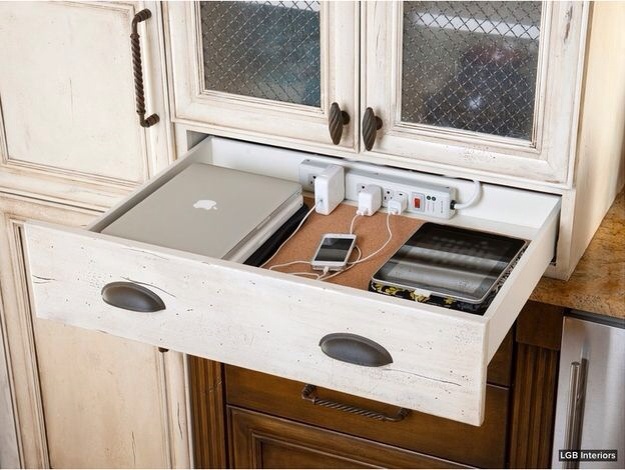 Here is a solution - include a cabinet drawer charging station in your new kitchen! Keep everyone's devices organized while charging, and convenient to take on your way out the door.


Keep your counter top space free and gain back your electrical outlets by adding a charging station, perhaps in a drawer. As the number of electronic devices per household continues to grow, safely charge them away from water and neatly stored. Call Edesia & Bath Studio to review design your options!
---