Last month, I spent a week in Orlando, at the Kitchen & Bath Show (KBIS). A show I never want to miss, as it's an enormous show, combined with the IBS, to display the latest and greatest. Last year's show was online, making it difficult to view the products and colors in depth.
Only two of the many vendors we work with were in attendance. While I wished more of them made the event, their staffing issues have caused enough delays in delivery.
A benefit to me was the availability of the present vendors to talk about products and answer questions. There was very little showing with cabinetry, lots of quartz countertops and many specialty items. I was able to look at the quartz samples as a full slab.
The products that I saw that I found interesting and plan on using with future projects include:
Warmly yours – this electric floor heating material has been an excellent reliable vendor. The heat layout is designed by them, providing an easy-to-follow drawing along with the product. Using the same mat, this material can be used to warm the underside of your countertop.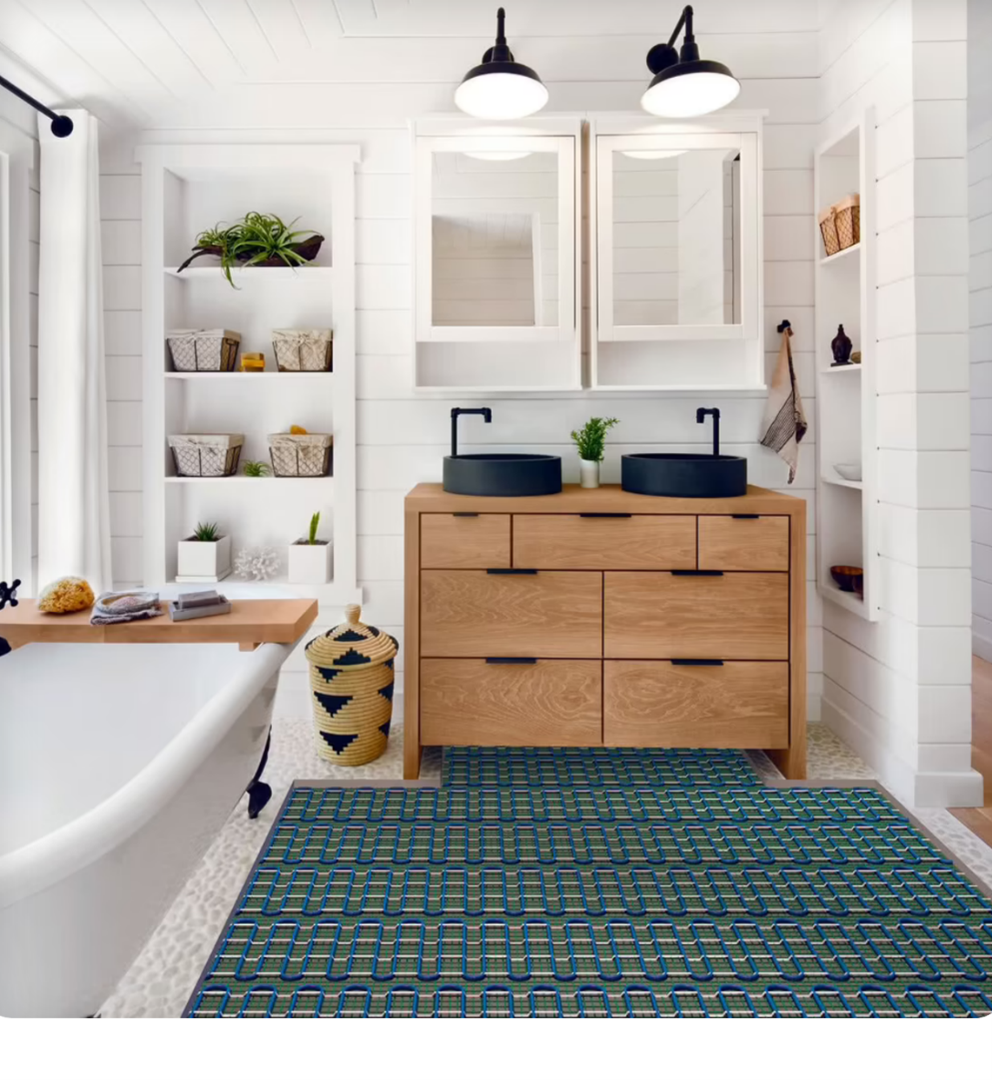 Linear shower drain – this drain has a moveable tray when the drain pipe cannot be located in the center. This will be helpful in renovations, especially in old homes. A shower size could be increased without this additional plumbing expense.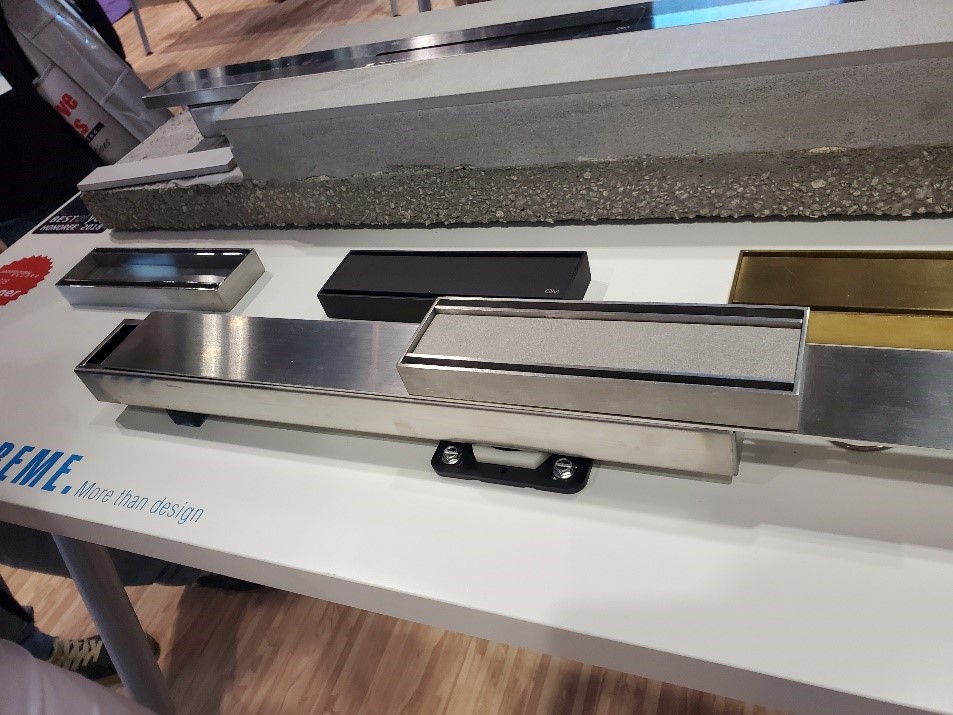 Sink workstations – these have been the latest since sliced bread. Having a rim built within the undermount sink can hold a colander, cutting board or prep bowl. The whole sink can also be covered up to gain additional counter space when needed. This area can also be used as a drink station or oyster bar when hosting a party!
Cabinet accessories – these latest units can really help your cabinets take on your lifestyle challenges, such as a double pullout drawer system and compost bin within the trash unit.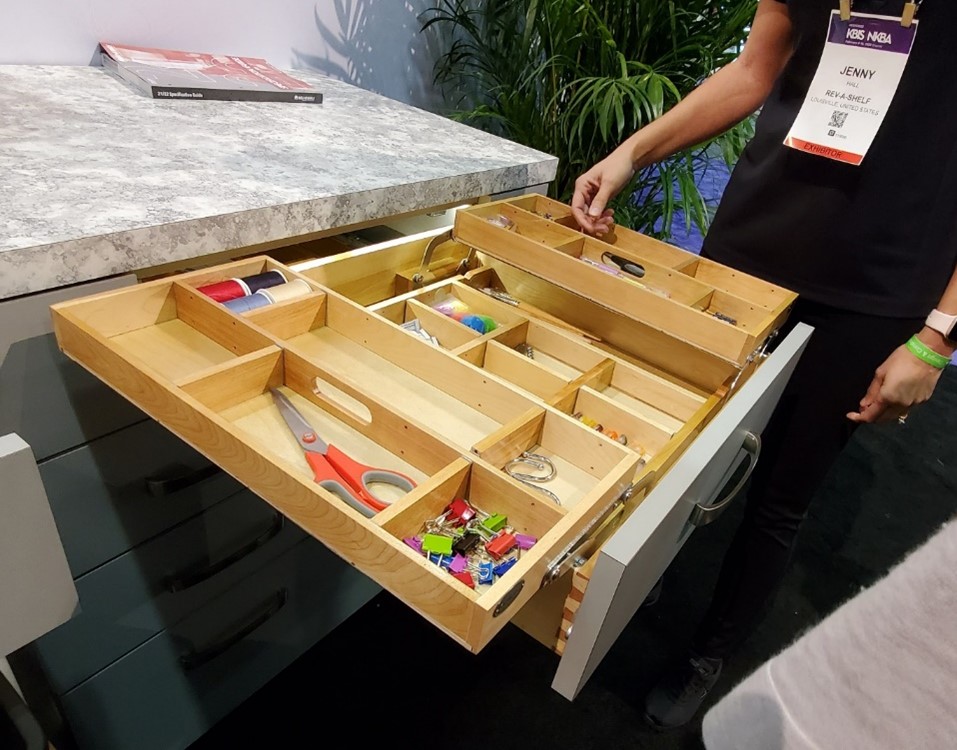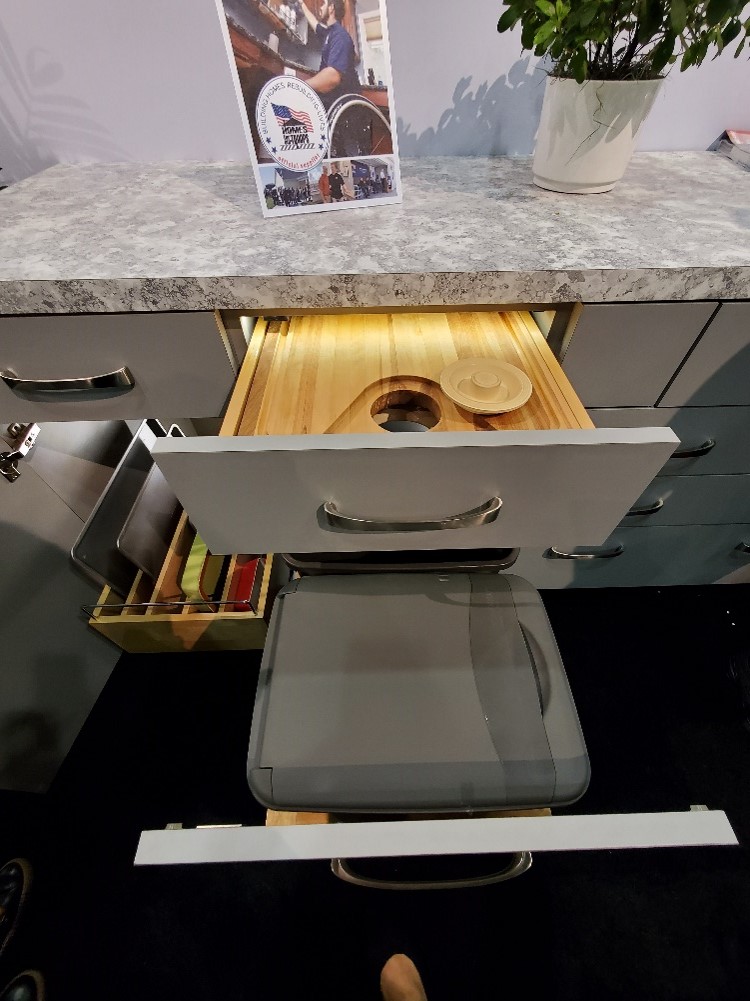 Cooktop burners on the countertop – the sleekest of all looks. Not only do you get to place the number of cooking units you want, you chose where you want them to fit your pans or wok.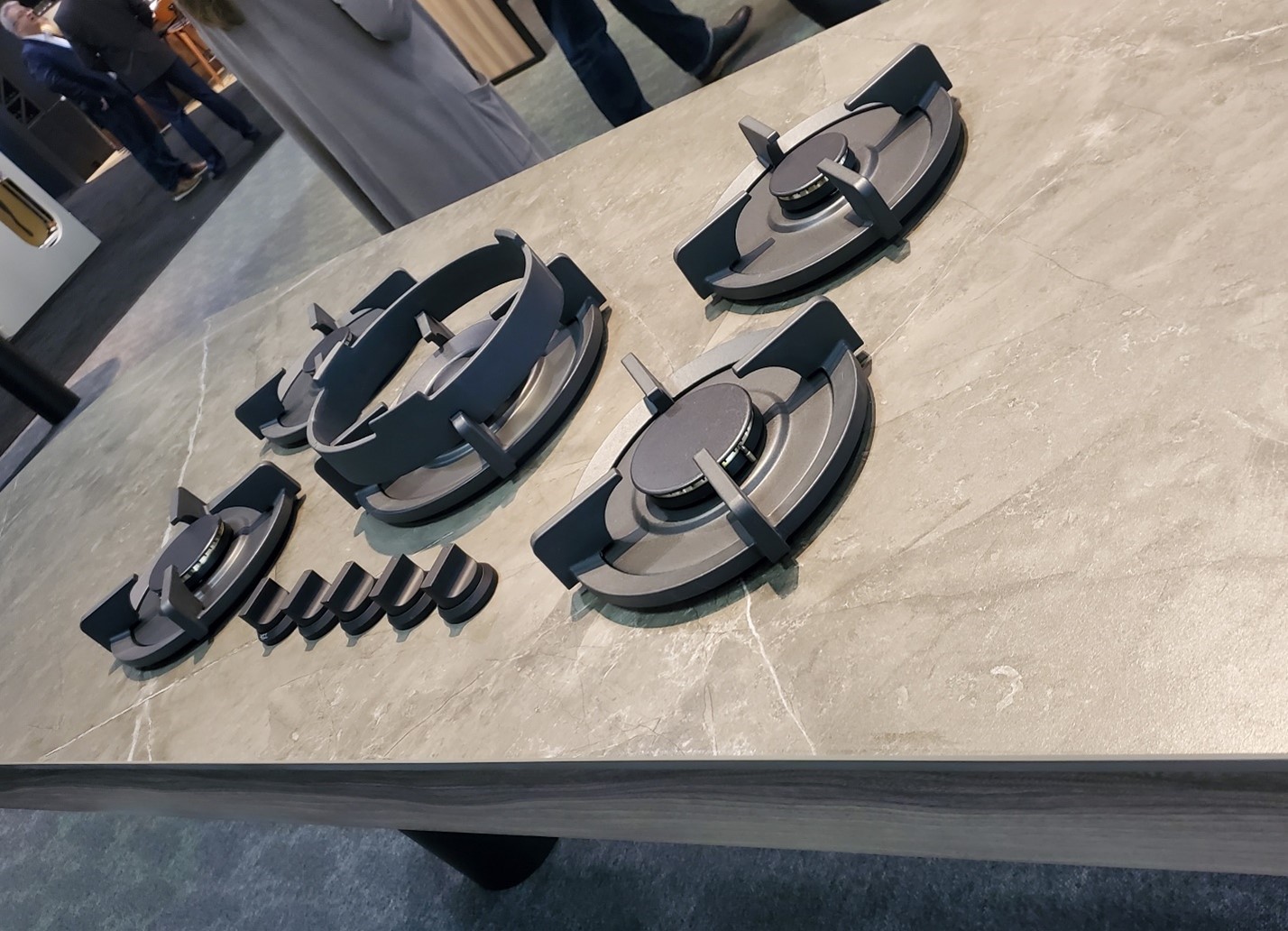 Metal shelving systems – this is an open system furniture look, with has 2 leg styles and 8 finishes. This can be used on your island, in place of wall cabinets, or as a vanity base. Adds a more modern look than traditional cabinetry.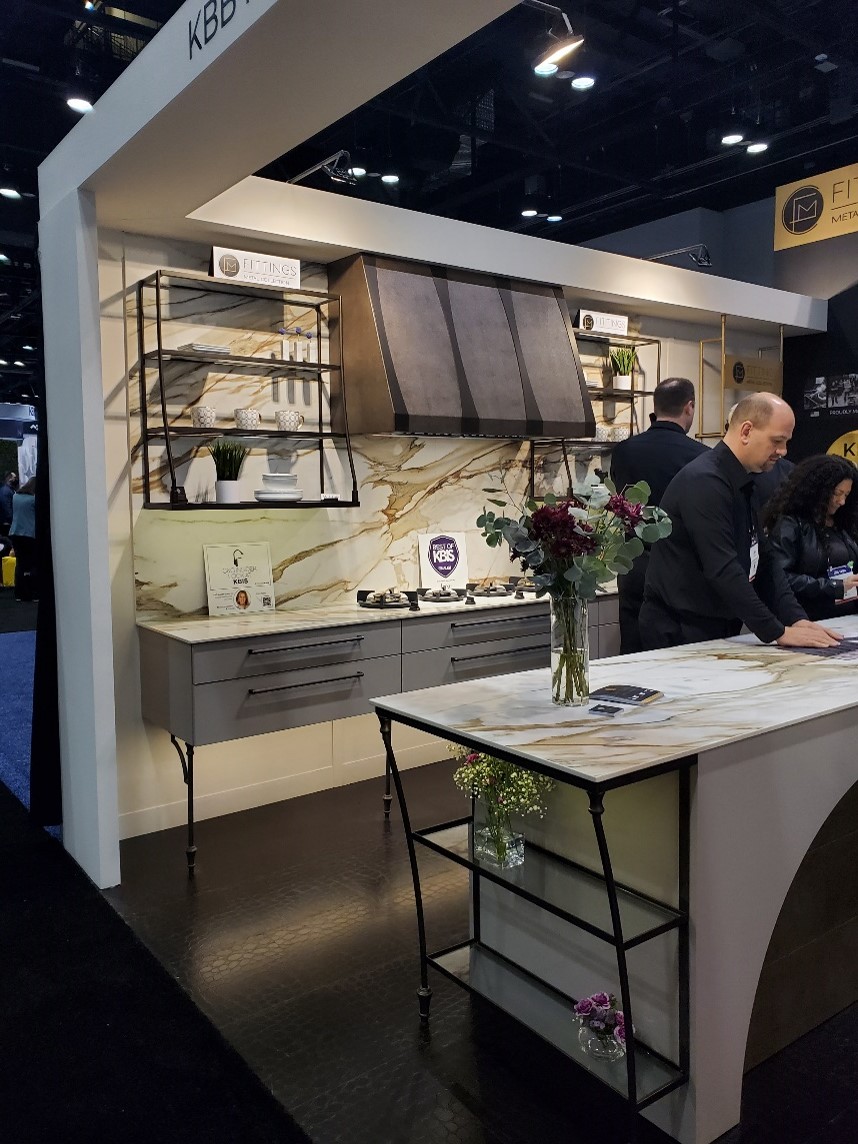 Metal stair system – Although not necessarily a kitchen item, this much-needed improvement to the creaky wood stair system deserved a shout-out. This scissor stair system is too easy to open, lightweight and very sturdy.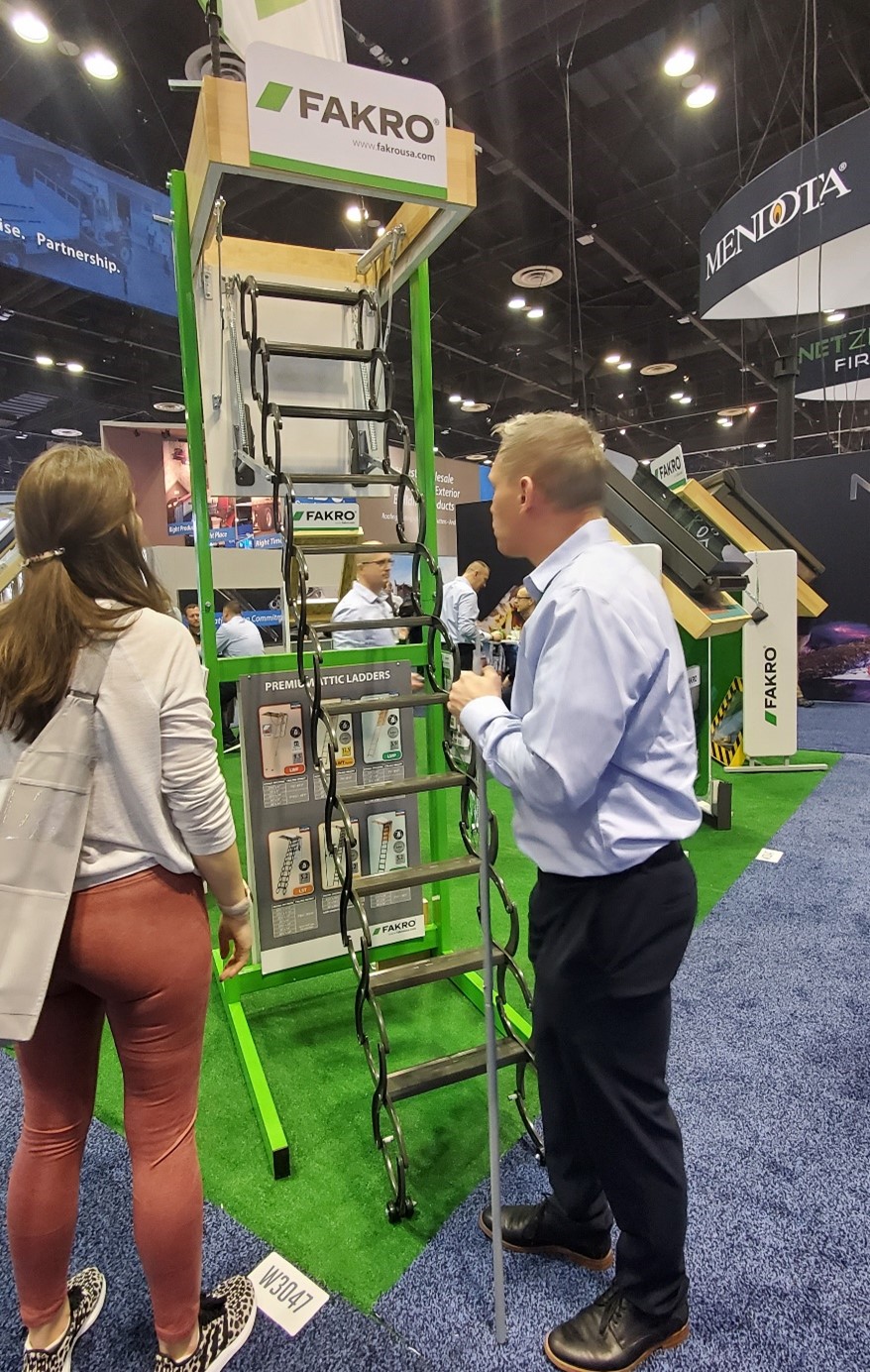 Do any of these new products inspire you?