Our clients wanted to update their worn out kitchen. Original with the house, this Wilmington MA home was built in 1958.
Adding an addition was not an option; this project needed to be budget conscious for these retired sisters. They wanted a kitchen that was light in feeling and would provide more storage inside the same footprint, than the old cabinets that were built in place.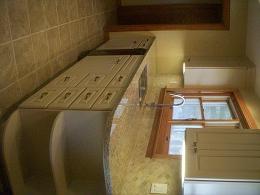 Selections:
For price point and a wide door style selection, this client chose Yorktowne Cabinetry. The raised panel door, Selena, was painted maple, Parchment in color. This cabinetry line features several construction levels, and installs the soft close drawer glides. Golden King granite was chosen with an eased edge.
The back splash is a tumbled stone, rhomboid shape. New stainless steel appliances were selected, as white appliances never match white painted cabinets and custom appliance panels would hurt the budget. A microwave vent over the stove helped save on counter top space.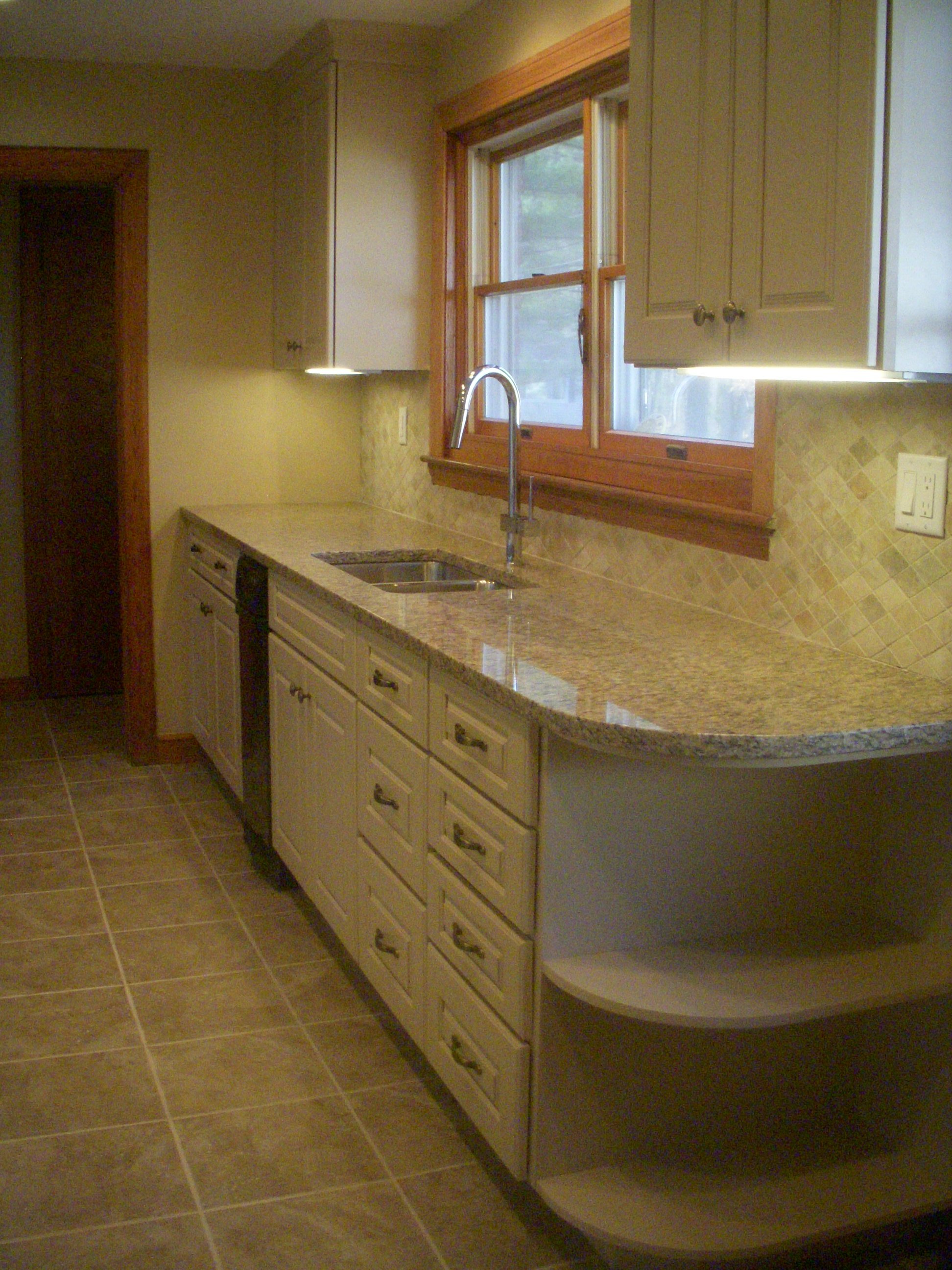 Schedule:
The project demolition started on October 17 and was ready for cabinetry delivery on October 21. The granite was templated on November 3rd and installed on November 10th. The back splash and hardware was installed, completing this kitchen on November 22, totaling 5 full weeks start to finish.
How does your kitchen look? Any doors giving away from their frames? Call us today and schedule a free consultation!