Many homeowners who are considering selling their home ask which kitchen updates are the most influential for potential buyers. For expert advice, I asked realtor Kris Lindahl to weigh in on the matter. Take it away, Kris:
The phrase 'remodeling the kitchen' means different things to different people and can range from redoing every surface to giving the walls and cabinets a fresh coat of paint. That's why it can be helpful for buyers to learn more about which updates are more likely to increase their resale value so they can focus their funds on the projects that are likely to net the best returns.
At First Glance
Homeowners should first spot the major defects of the home before going any further. Unraveling grouting in the floor or kitchen, deep scratches on the countertops and cabinets, and major cracks should all be fixed immediately.
Outdated vinyl flooring should be replaced with either a durable tile or laminate option. Homeowners can also choose floating wood for their kitchen due to its resistance to moisture and stains.
Homeowners should check that all outlets are up to code and maybe even consider adding a USB port to the existing electrical options.
Know Your Colors
The rule of thumb when it comes to redecorating is to keep the kitchen as neutral and simplistic as possible.
The appliances and fixtures should be inoffensive enough that the new homeowners can change the general color scheme of the kitchen (if they so choose) without having to replace or alter too much of the existing structure. Look for upgrades that are clean and subdued rather than bold and busy.
Updating Cabinetry
Buyers are easily swayed when they see storage space that makes their lives easier in the kitchen. In addition to being more aesthetically appealing, new cabinetry gives homeowners a chance to install a pull-out pantry, under-cabinet lighting, or specialty drawers to divide and organize kitchen gear.
Custom cabinets can be cost-prohibitive for those on a budget, but there are stock cabinets available that can update the look without breaking the bank. For context, one of the most popular styles of cabinets is flat-panel (followed by shaker) and one of the most popular colors is white (followed by medium wood.)
Step It Up
Upgrades help to sell a home in many cases if done correctly. Words like granite or quartz instantly give buyers the impression that this home has its roots in luxury, which is why it may help sell a home faster if there are a few big-ticket items in the kitchen.
The same is true for certain brands of appliances (e.g., Subzero, Cuisinart, etc.) as well as certain styles of sinks (e.g., farmhouse sink.) Homeowners should be careful with appliances though, as upgrading just one or two can make the rest of the kitchen look uneven.
Home sellers who take the time to examine their kitchen as a skeptical home buyer should be able to spot the more obvious upgrades that need to occur.
However, it may take a little more digging into the psychology of home selling to decide exactly where to sink any remodeling funds a homeowner may have designated for the kitchen. Talking to a professional or studying the hottest trends in kitchens are just two ways to make it easier to set the right priorities.
Check with an Agent
Every community takes on its own personality, in both home styles and the general feel of a community. A real estate agent can give a seller inside knowledge about the appliances, upgrades, and features that are likely to impress the average home buyer in the neighborhood.
Wherever the home happens to be located, agents will always advise sellers to avoid the more extravagant upgrades when picking out each new item.
For example, a $15,000 stove is unlikely to recoup its original costs, and will, more than likely, not significantly increase the resale value. However, many kitchen renovations do increase the value of the home and make it more livable for current owners and sellable for potential buyers.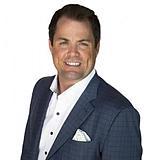 —Kris Lindahl REALTOR® CRS CLHMS
CEO/Owner The Kris Lindahl Team at Kris Lindahl Real Estate, www.krislindahl.com.
If you're considering selling your home and are wondering if there are kitchen updates you should make to attract buyers, contact us at
Edesia Kitchen & Bath Studio, Inc.
for a free consultation. Edesia is an award-winning kitchen designer serving clients in the greater Boston area, and has been named "one of the "area's best designers" by The Boston Globe. Contact us
online
or call 781.238.8800.