Kitchen Drawer Storage Solutions
Orderly arrangement of items at home is very important. It not only removes clutter and disarray, it also makes it easier for you to get the object you are looking for with ease. In addition, it reduces incidents of injury from mishandling of such objects as cutlery and cookery. While it may not be easy to arrange such items in a wide drawer, a drawer organizer comes in handy. A drawer organizer helps put everything into place and enables you to utilize the drawer space optimally.
A Drawer Organizer That Holds Wraps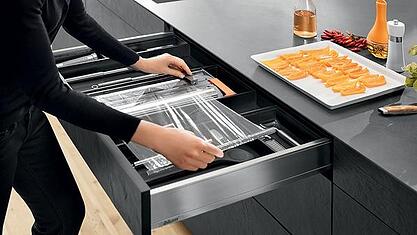 You may have rolls of wraps of different sizes. Placing them on top each other is not only messy but makes it hard for you to pick one without dropping others. A wrap drawer organizer keeps wrap paper, aluminum foils, and plastic wraps in order.
A simple wrap holder may be made of steel wire design with plastic coating. It should have gauges to hold smaller sizes of wraps. Alternatively, it may be made of plastic cast into wire-like shapes. Plastic wrap holders should be hard enough not to break under weight. Moreover, all wrap holders should have a side wire to keep all wrappings in place.
A Drawer Organizer That Has Cell Phone Chargers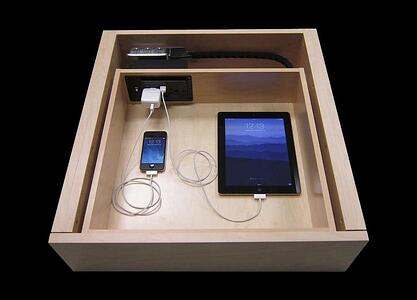 You may be having several cell phone chargers that always look messy and are always entangled where they are kept. A drawer organizer that can hold cell phone chargers would be a great idea. All you need to do is fold the phone chargers neatly and place them in the organizer's compartments.
You can arrange cell phone charger according to the model of the phone and stick labels on each compartment. It makes it easier to locate a particular charger without having to check each and every charger individually. A cell phone charger holder may be made of plywood, plastic or fiberboard among other materials.
A Drawer Organizer That Holds Pots-N-Pans, and the Lids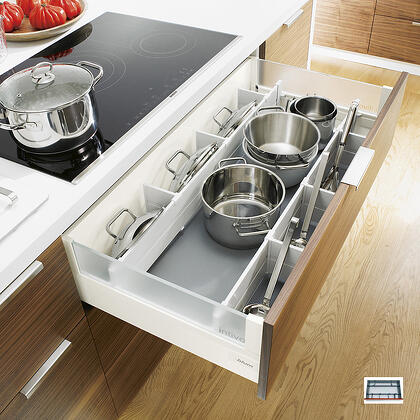 Cookery comes in different sizes and shapes. Arranging them in a drawer is sometimes cumbersome and takes lots of space. A drawer organizer that holds pots-n-pans, and the lids helps utilize the available space and keep your cookery in order.
A good cookery holder is made of sturdy metal mesh construction with at least two sections. One section can be used for holding pots and pans and the other for holding the lids in place. You may have a removable organizer or one that is permanently fixed in the cabinet.
Choosing a drawer organizer
There is no drawer organizer that fits all the objects. It is good to ensure that the organizer that you intend to buy serves the purpose for which you are buying it for. If you are holding small objects, an organizer that has compartments is good for easier arrangement.
The organizer should also fit the cabinet where it is to be used. Measure the height and the width of the cabinet and pick an organizer that fits correctly.
If you are purchasing a new kitchen consider drawer organizers during your planning process. Many manufacturers have storage components that are made to fit their cabinetry. A kitchen well planned from the start makes for an easier move in process, and easier cooking for the life of your kitchen.
Drawer organizer makes life more organized in the kitchen. An organized kitchen makes it easier and fun to prepare food and keep everything tidy. Declutter your kitchen today by picking a drawer organizer that serves your needs.
Are you looking for a new organized kitchen this year? Contact us today! We are here for you.