When considering a large appliance purchase, such as a refrigerator, there are many factors to consider: initial cost, energy usage, cubic foot storage, lifespan and durability to name a few. Also, the finishes and color as well as the style and look are important. Refrigerators can be ordered black, white, colors from some manufacturers or with custom cabinetry panels. Here are photos of these options:
Stainless steel appliances have been around for some time, and looks great with
this painted kitchen: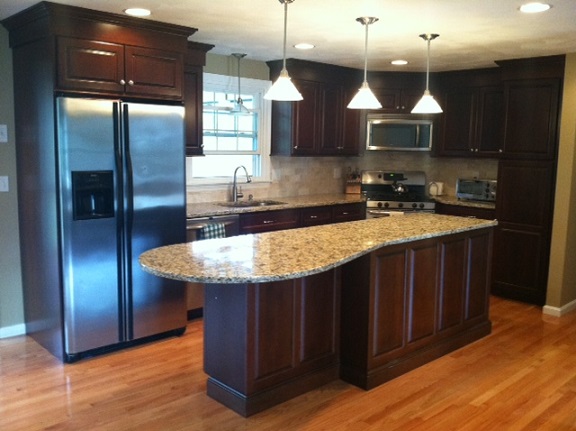 Another stainless steel fridge example, shown with dark cherry cabinets: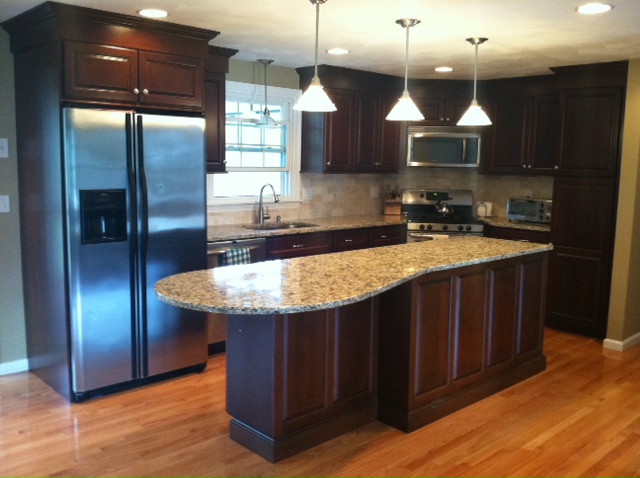 However, stainless can be difficult to keep clean; your fridge is opened constantly through out the day. It is estimated that a family opens a fridge at least 22 times per day! Appliance panels can be added to most fridges - that is cabinetry doors being made to fit and sliding into a flange on the fridge's frame. This appliance needs to be ordered as "panel ready". Here is a custom panel for a side by side fridge: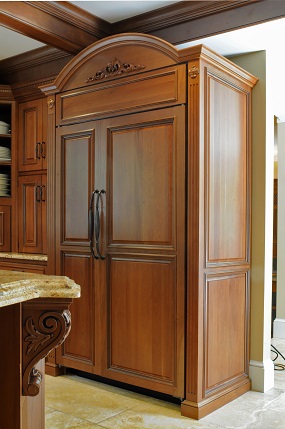 Here is a custom paneled refrigerator with an ice and water dispenser. Sub0 has the best clean design for panels: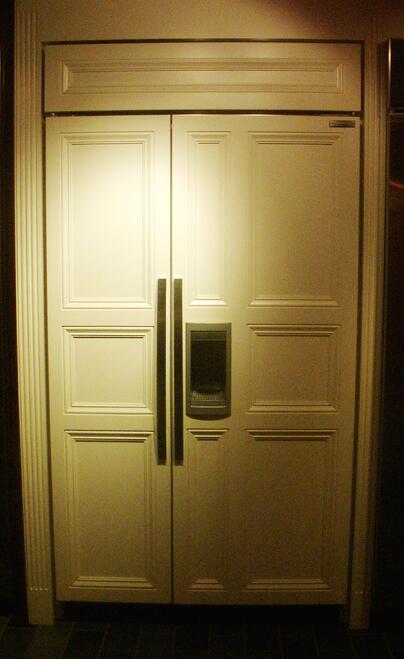 For more in depth information on how to purchase the correct fridge, please Yale's Appliance & Lighting Blog: Refrigerator Buying Guide.
What type of fridge do you currently own? How does it look? How well does it serve the needs of your family?
For a copy of your FREE Budgeting for Your Kitchen: