The main look of the cabinets is the cabinetry overlay style. These are the 3 ways to hang a cabinet door: Inset, Full overlay and Lip, Partial or Standard overlay.

Inset
Can only be accomplished with framed cabinetry
Door is inset of the frames, with or without a bead to accomplish a period look.
Doors can stick if installed by the ocean in a home without humidity control.
Check finished depth of wall cabinets against diameter size of dishes
Involves maintenance in keeping doors and drawer heads centered in their opening.
More difficult install due to extended stiles to be scribed to the walls.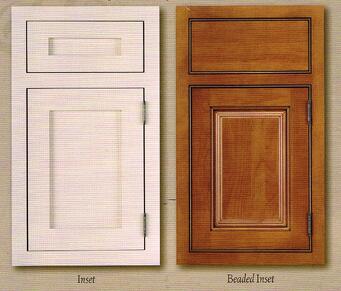 Full overlay
• can be accomplished with framed or full access cabinetry
• The door completely covers the face, with 1/8" reveals
• Loose fillers are needed for cabinetry up against walls, easier installation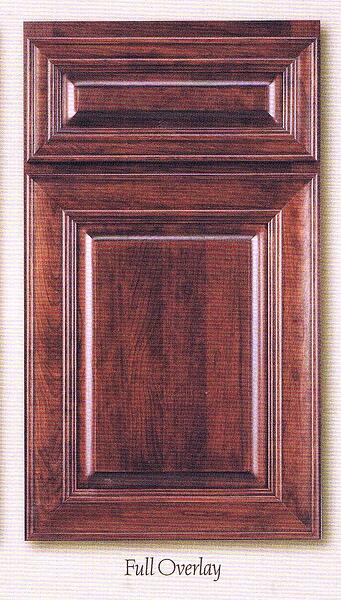 Lip, Partial or Standard overlay
• On framed cabinetry, the doors partially cover the face frame.
• Least expensive cabinetry, easy to manufacture
• Easy to install.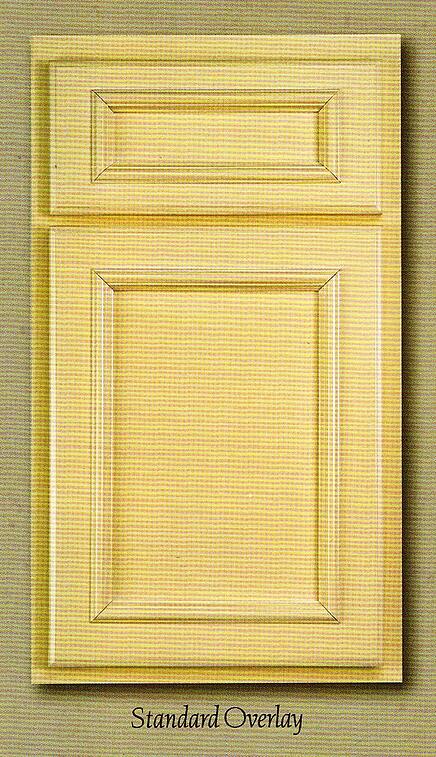 For a more detailed, or period look, consider Flush or Beaded Inset. However, watch the drawer style for the top drawer. Too detailed doesn't work well for hardware choices down the road. Full overlay is the most popular due to its universal look and easier install.