This project is for a Boston condo with a very small kitchen. Measuring almost 6'x 8', there is very little storage, and tiny amounts of counter top space. The wall cabinets were 30" high, with a sheet rocked soffit above. Water had ruined the particle board sink base cabinet. It was a very uninviting space, practically punishment to make a meal.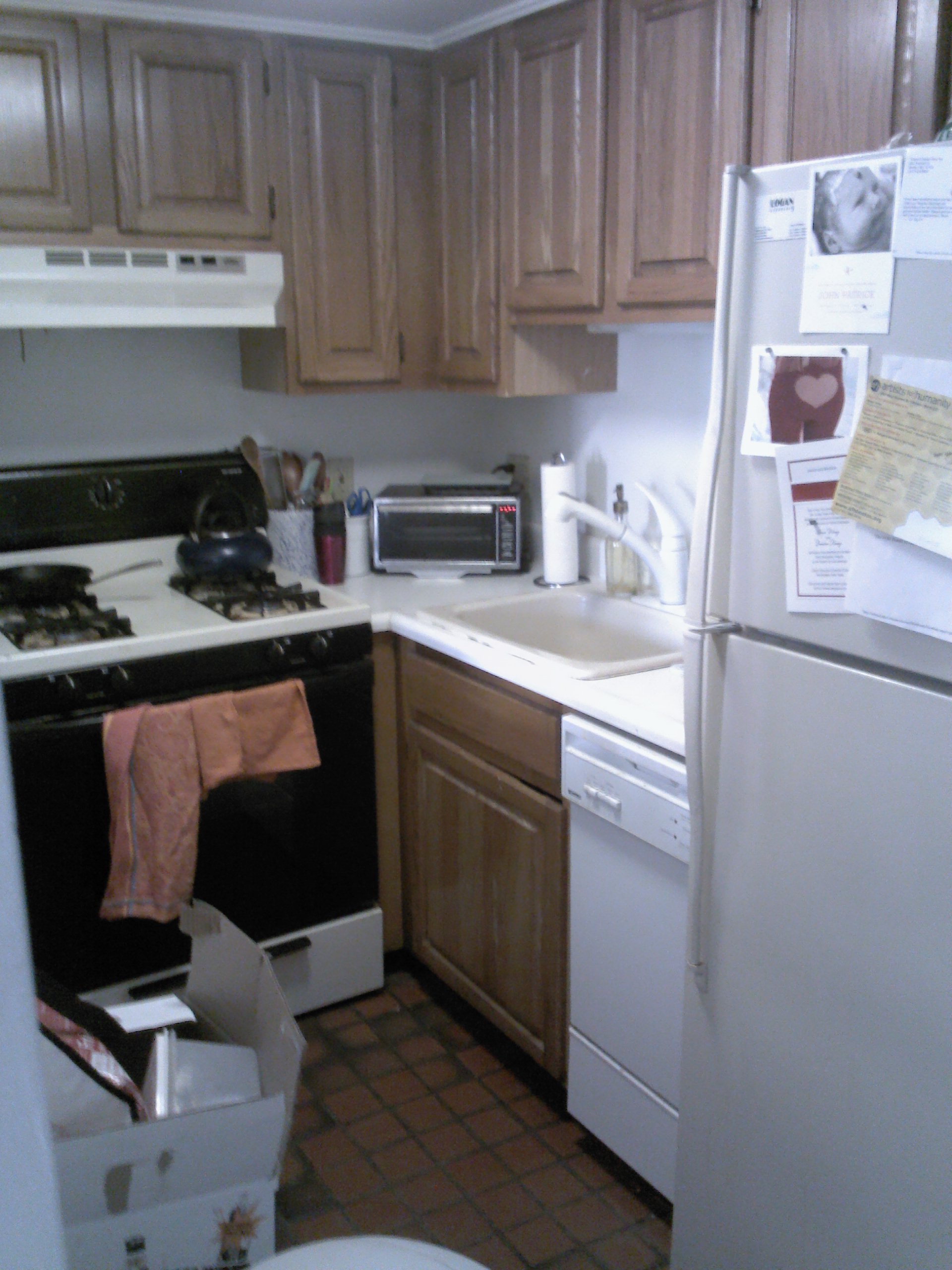 This kitchen was long overdue for an update.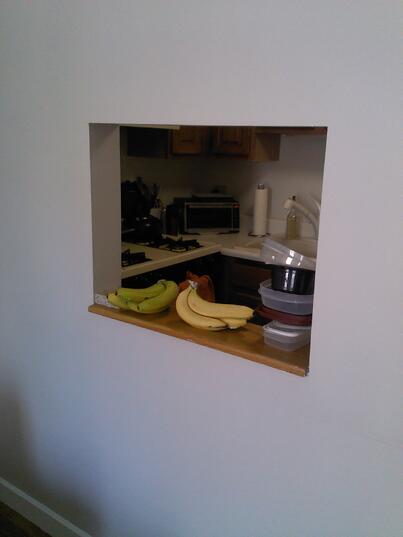 This is the view from the living room. Peek-a-boo anyone?
A small project has its challenges. From the design perspective, it is about how to increase storage & countertop space. From the contractor's perspective, its is about scheduling the crew, while only 2 can fit in this space at one time.
Starting by partially removing the between the kitchen & living room, which opened up the feel of this space. The soffit was removed and the wall cabinets are now 42" high with granite countertops. For a more contemporary look, the chosen cabinets are made from white laminate, with stainless steel handles. New stainless steel appliances were added, including a microwave hood vent. The peninsula area tripled the countertop space, and can accommodate 3 stools.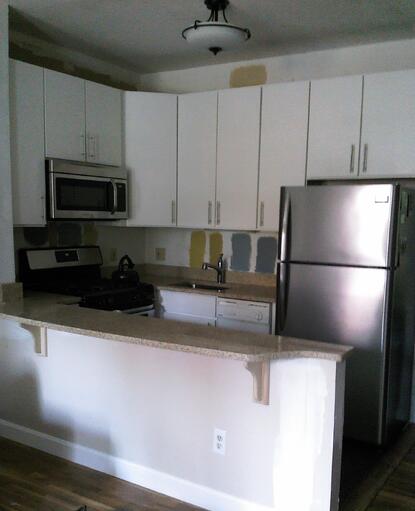 Just waiting on the painter - which color would you choose? We will update
the finished photo once completed.
The cabinetry was ordered, and had a 3 week lead time. Construction started on May 2nd, granite templated on May 9th and installed on May 17th. Painting to be finished shortly.
Is your kitchen as challenging? What improvements would you like to make?
Contact us today - we can help you!