What happens when you need functional yet stylish cabinetry for a space that isn't climate controlled? For example, in an unheated and unairconditioned space, hot and cold temperatures will shrink most wood cabinet door styles and crack the center panel and the paint. Cabinetry must be constructed in such a way to be able to withstand temperature fluctuations.
Such was the case with a new pool house for a family in Sherborn that was featured in Boston Magazine. The homeowners described the original '70s-era pool house as an "antiquated, mouse-infested shack," so they demolished it and framed a new 416-square-foot building.
Their interior designer, Kelly Rogers, wanted to create an airy, modern pool house for this family of 5, and reached out to Edesia for our expertise in cabinetry.
They wanted cabinets that were stylish yet also able to withstand the uncontrolled climate temperatures, particularly the heat. The pool house is often used during the weekends, so the space can get really hot in the summer time.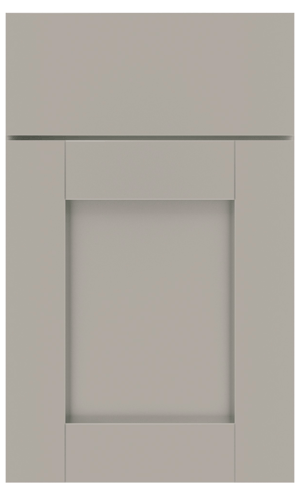 The perfect solution was a semi-custom thermofoil PureStyle door by Diamond Cabinets. It has an MDF core wrapped with laminate which is then top-coated, making it a consistent and stable product.
Plus, the wide Shaker style doors with simple lines are a timeless classic. The family selected a white satin-smooth finish that is highly durable, like the image of the gray cabinet on the right.
To see the article in Boston Magazine, click here.
There are many reasons homeowners might need unique cabinetry solutions, ranging from tight corner cabinet spaces to custom cutlery pull-out drawers. Do you have kitchen cabinets that are less than functional?
If you're considering replacing your cabinets or renovating your kitchen, we'd be happy to talk with you. Edesia is a Best Of Houzz award winner for client satisfaction in 2017, 2018, and 2019.
Take advantage of our free consultation and estimate by contacting us online or calling 781.238.8800.