If you've been dreaming of a kitchen renovation, you've most likely been turning to Houzz or Pinterest for inspirational ideas. That's a good place to start, and it's also a wise idea to become aware of how much the items on your wish list are likely to cost so that you can adjust your choices based on your budget if necessary.
The average cost of a kitchen remodel in the greater Boston area is $25,423, but that price range typically requires that some aspect of the current kitchen is reused, like granite countertops, for example. For complete renovations, it's not unusual for the cost to be in the $55,000 to $60,000 ballpark.
For that kind of investment, you certainly want to get it right the first time. An experienced kitchen designer can help you first evaluate your kitchen for renovation possibilities and then help you more accurately estimate what your desired renovations might cost. (See 10 Reasons You Should Work With A Kitchen Designer.)
For a complete renovation, Architectural Digest estimates that roughly ⅓ of the budget goes to the necessary plumbing, mechanical, electrical, framing, and plaster work, another 1/3 goes to finishes like cabinetry, countertops and appliances, and the last 1/3 to the installation of those finishes. Those ratios can vary widely based on the depth of your renovation, of course.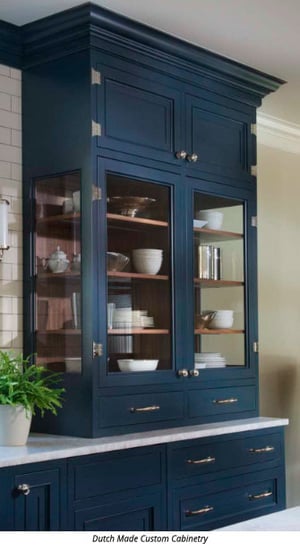 There are so many choices you can make that will affect your budget. For example, your budget may not allow for top-of-the-line custom cabinetry, but may allow for semi-custom cabinets. There will be trade-offs: you may choose a standard stainless-steel sink with a single-lever faucet over a farmhouse sink with a designer faucet and a water filtration system so that you have more room in your budget for a beautiful tile backsplash or some other feature you have your eyes on.
Keep in mind that making any changes to your kitchen's original floor plan—like removing a dining room wall or moving the sink or range—will add to the construction costs considerably. However, this is definitely the time to make sure your kitchen's floor plan works for your family! It may be that a revised floor plan changes the entire feel and function of your kitchen, like it did for this family of six.
This is also the ideal time to update lighting sources in your kitchen, so you'll want to budget for new task lighting, including low-voltage under-cabinet lights, and perhaps new general lighting too.
Hiring a professional kitchen designer is a great way to make sure your kitchen renovation covers everything you want while staying within your budget. A good kitchen designer will know how to help you cut costs in the right places while achieving the new kitchen you've been dreaming about.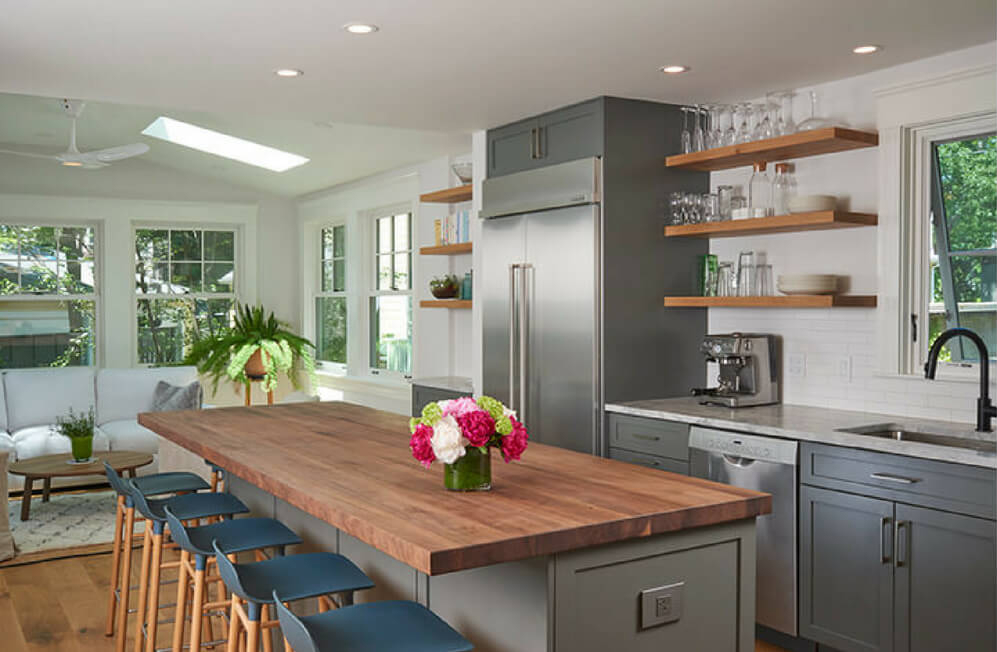 If you're planning to remodel a kitchen in Burlington, MA or the greater Boston area, take a look at our remodeling process or view our award-winning work on our website. Edesia is a Best Of Houzz award winner for client satisfaction in 2017 and 2018. Take advantage of our free consultation and estimate by contacting us online or calling 781.238.8800.