The cabinetry door and drawer style you choose will provide the overall look of your kitchen. Cabinetry manufacturers can easily have 30 different doors for you to choose from, but they all start with these 4 basic types.

Slab door style
• A completely flat door and drawer head
• Stock manufacturers have the grain on the doors run vertical and horizontal on drawers.
• Custom cabinetry has the grain for the doors and drawers running in the same direction. Verify your preference with the cabinet company that you are looking at.
• Custom cabinet makes this style with grain matching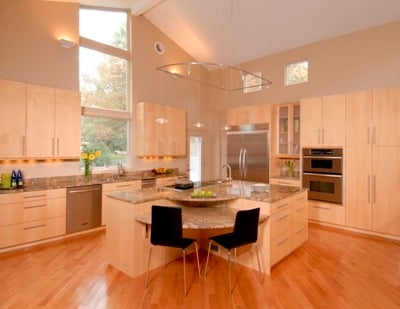 This slab door style is in natural maple, with a vertical grain matching pattern.
Shaker door style
• A frame surrounding a flat panel.
• Frame widths can vary from 2 1/2" for a standard look or 3 1/2" for an updated look.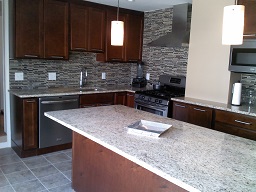 This shaker door style has the standard 2 1/4" wide rails.
Raised panel door style
• Panel in door's framed center raises up
• Mostly a traditional look, there are different raises and outer frames that you can choose.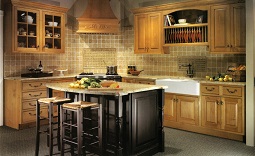 This raised panel door style is on a beaded inset cabinet.

Applied molding door style
• An additional trim piece added inside the door frame
• The center panel can be either flat or raised
• Due to the additional labor, this piece is added by hand, this door style warrants more money.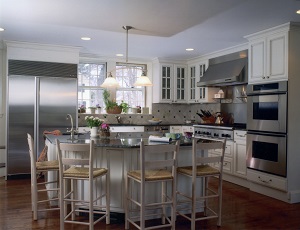 This applied molding door style has a flat panel center.
Keep in mind that the smaller drawer heads should have a flat panel center, even if the door is raised panel, to accommodate different hardware options.
See Related Blogs:
Plywood vs Particle Board Cabinets
How to Select Kitchen Cabinets - Door & Drawer Styles
Has this helped you decide which door style you prefer?