We worked on this project for over two years. It started as fixing basement flooding and trying to add a sink to the existing primary bath.
Turned into renovating fully the kitchen, primary bath, kids bath, adding a basement bath and (2) ½ baths.
Read the full article in the Wall Street Journal here.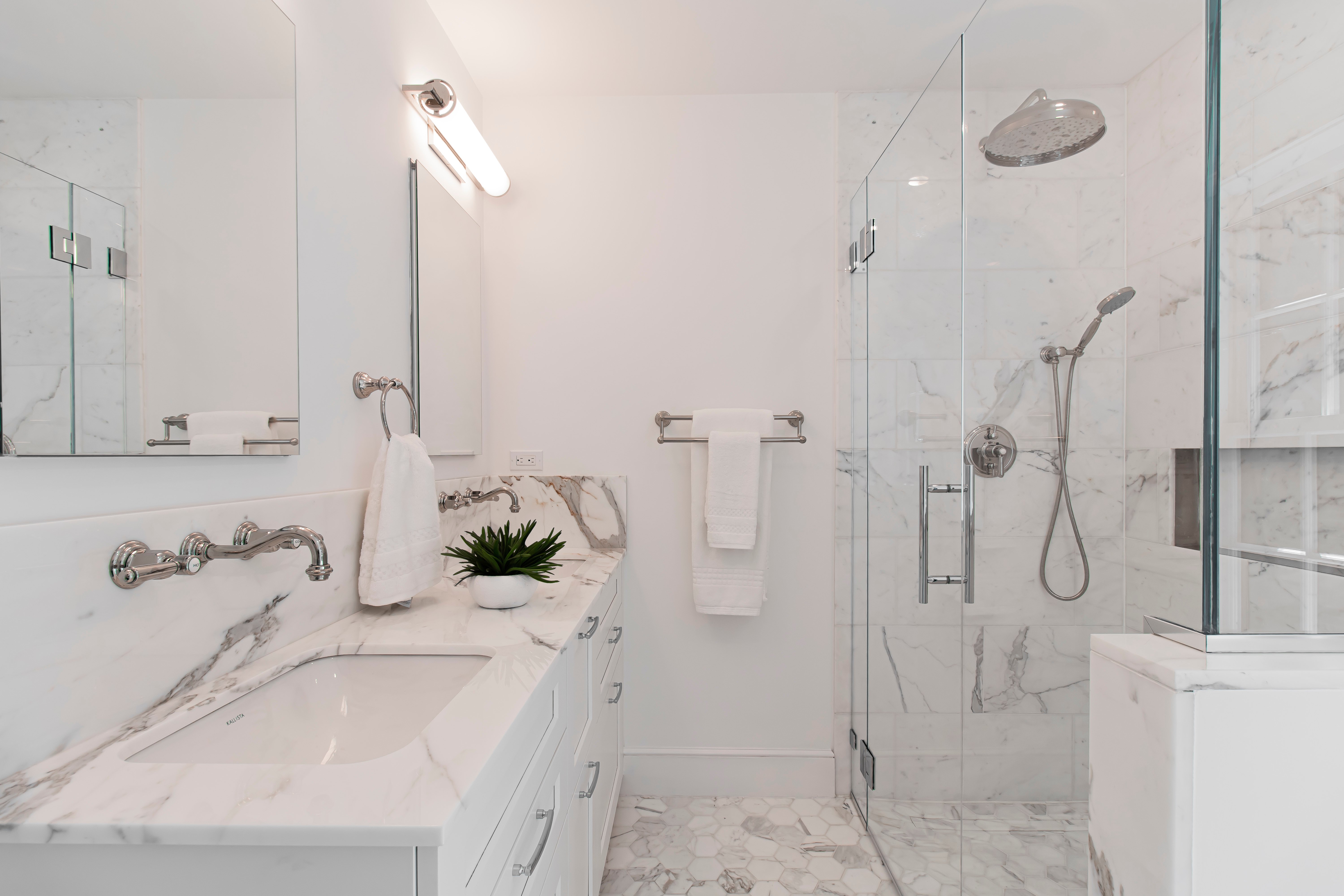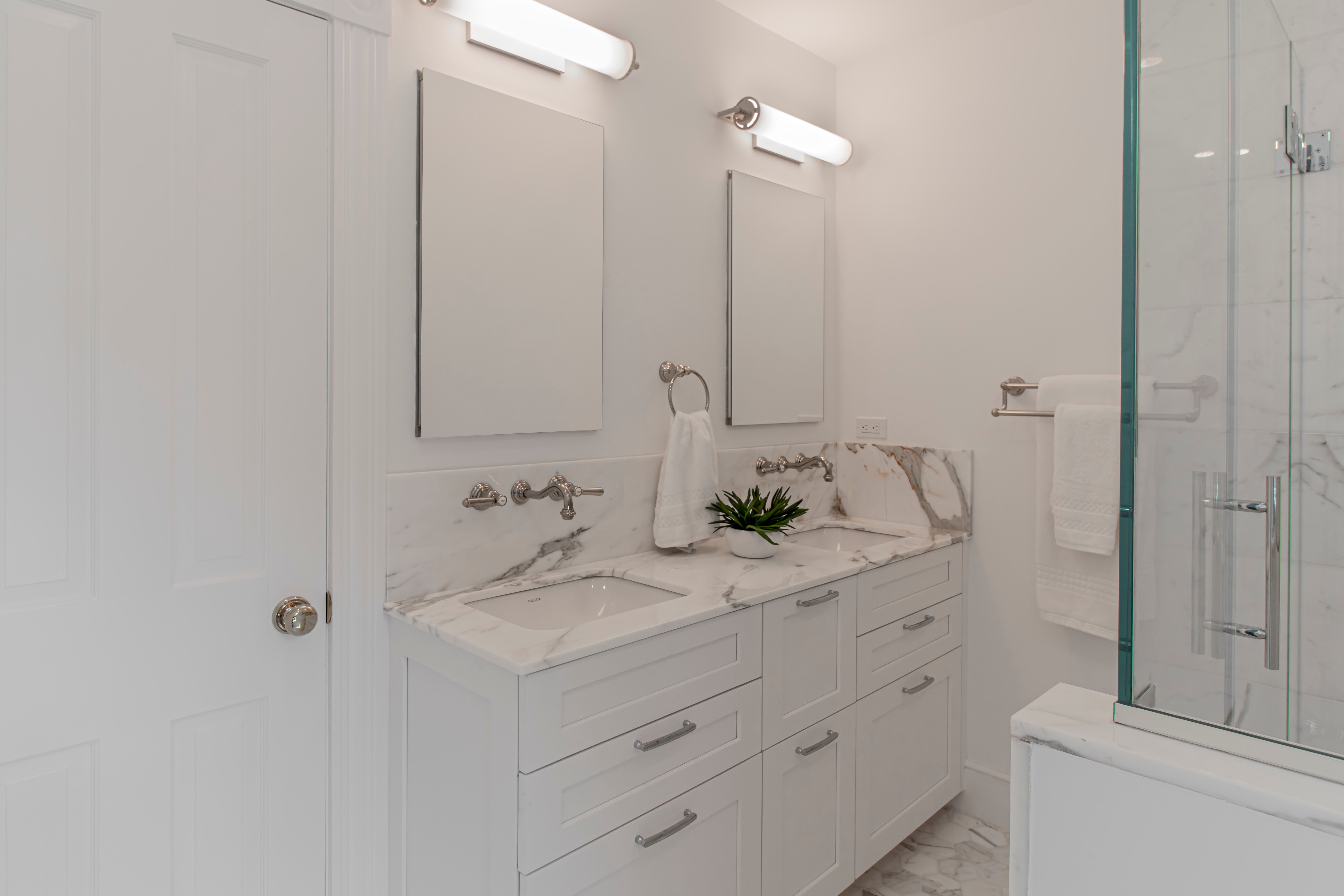 A new, roughly $200,000, open-concept kitchen is the showpiece of the house, with 10-foot-high ceilings, white cabinetry, and custom marble backsplash.