One of my regular contractors came to me to order cabinets for his client. He showed me their floor plan and asked me to measure the existing kitchen. The home is a 1920's Colonial located in Belmont MA.
At the measure, I reviewed the client's proposed layout, and discussed some potential pitfalls to him. I take it on, not only as my job, but as my challenge to turn each kitchen into a more organized, and thoughtfully decorated space. This includes a kitchen easier to cook in, nicer to entertain in, organized with a home for the pet's food bowl and possibly their crate, a homework/lap top area. He agreed to review other layouts.
First, here is the existing floor plan: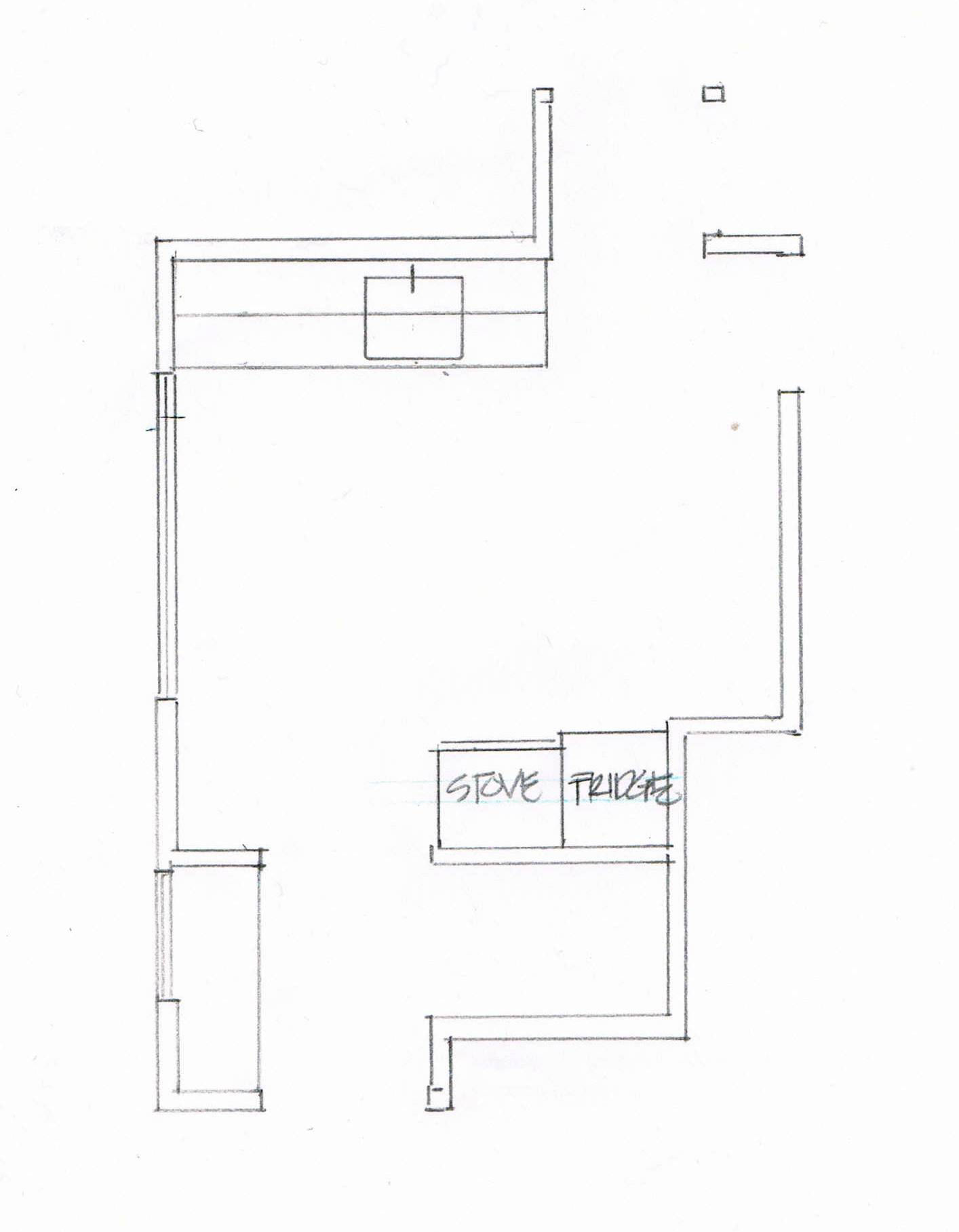 And here is a photo of the actual kitchen - the only available amount of countertop space: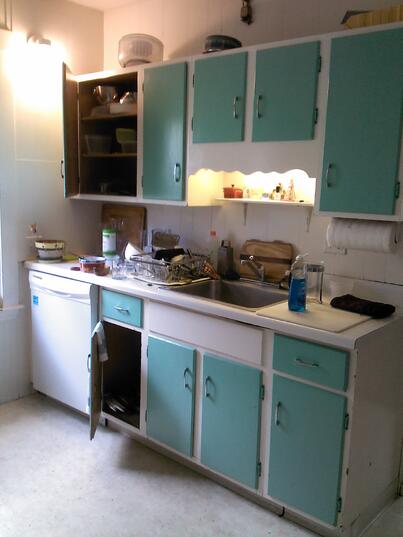 The proposed layout:
The client wants to make his kitchen bigger, by removing the wall and deleting the pantry area. According to Ricki, removing a partition wall is requested in 60% of all kitchen remodels. (Remember this Kitchen Remodel - Before & After #1?) A pitfall of this proposed kitchen floor plan? The client would clearly be getting his workout while making pasta for his young daughter! The distance between the cooktop and sink is 10 feet, which too far apart from each other. The current pantry area is small, dark and cluttered. Removing the partition wall is a good idea. A new desk was requested in the exact spot of the current desk.
Option 2: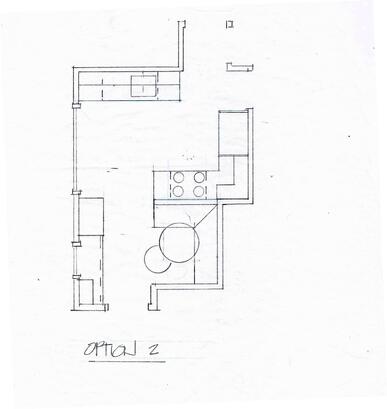 I agree with removing the interior wall, but I want to create a desireable space. With Option 2, I created an L shape for the fridge and range. This corner cabinet could not have doors, they would not be able to open, hitting the handles of the range or the fridge. This is a down fall as I am not sure this client could become that organized to expose their pots and pans. The sink remains in its current location. A seating area with a kitchen banquette is created. A desk area remains, although these have fallen out of fashion.
Option 3: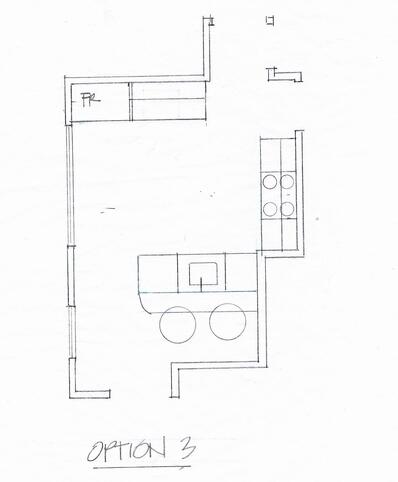 With a floor plan including only the lines of the exterior walls, it is a quick exercise to scribble away to develop a concept utilizing a roll of trace paper. I have a goal to create an ideal kitchen space for this family! With Option 3, starting at the top of the plan, there is a profile fridge with a long cabinetry and countertop run. The stove is alone on a separate wall, with equal sized cabinets left and right; base cabinetry has drawers for pots and pans, corning ware, etc. I moved the sink from its current location. A peninsula is added - containing the dishwasher, sink and trash/recycle bins. Bar seating for 2 gets added.
Option 4: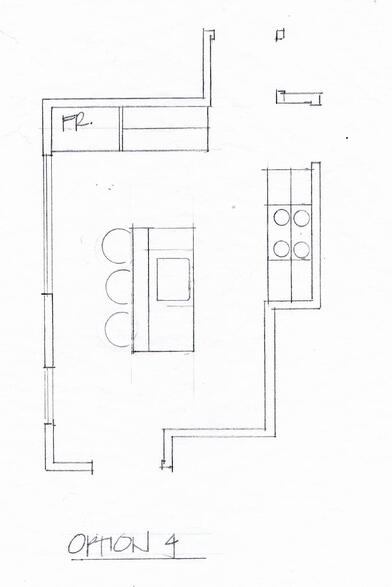 This final kitchen cabinet layout, Option 4, starts again with the profile fridge and a long length of cabinetry and countertops. The stove is also located alone with cabinets on both sides. There is now a kitchen island created, containing the sink, dishwasher and recycle bins. The island can hold 3 bar stools. Please note, with this set up, that when the faucet is in use, the countertop gets splashed. To avoid this, a knee wall at 42" finished behind the cabinetry can be added. Or this island could hold the cooktop, and have a downdraft venting used. A freestanding island hood would not be appropriate as the client wanted to maintain the period style in his 1920's home.
I will post the final design, and kitchen remodel once completed. Which option should this family choose? Which option would work best for you? Have any kitchen cabinet layout questions? Just ask...